(For the links to Presidents of the United States please see the final paragraph of this page.)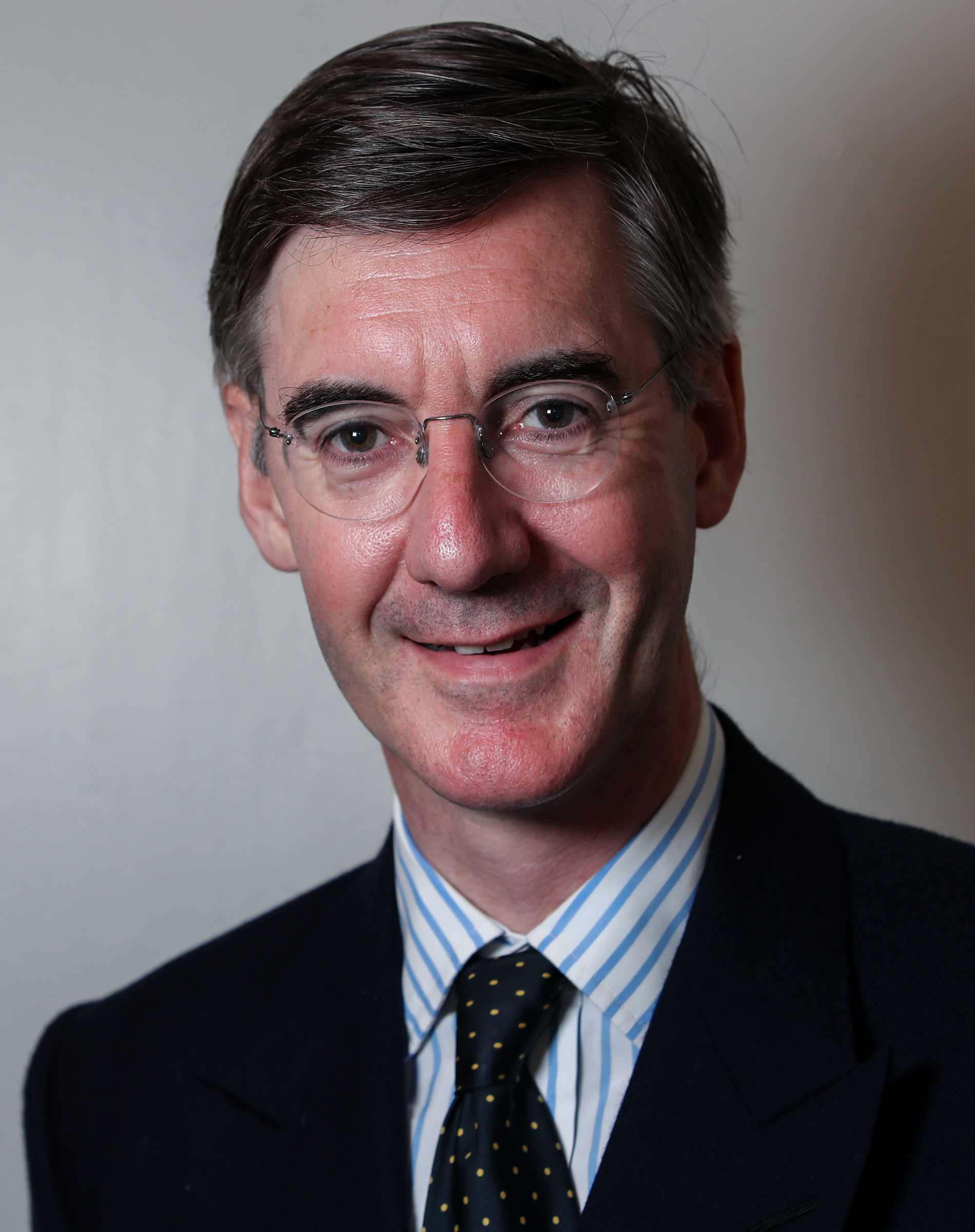 Many Blacketts have been Members of Parliament, and two direct descendants of Blacketts, Arthur James Balfour, 1st Earl of Balfour and Sir Robert Anthony Eden, 1st Earl of Avon (see The Eden line) who were 9th cousins, 1xremoved, became Prime Ministers. In addition Henry Brooke, a 3xgreat-grandson of Sir Thomas Wentworth Blackett served as Home Secretary from 1962 to 1964. And in 2007 Helena Anne Beatrix Wentworth Fitzwilliam de Chair, a 5xgreat-granddaughter of Diana Blackett, married Jacob William Rees-Mogg,  a former Minister of State for Brexit Opportunities and Government Efficiency and Leader of the House of Commons.
Balfour was the 5xgreat-grandson of Bridgett Blackett, the daughter of Perceval Blackett of Hamsterley. The line of descent from Bridgett passes down through her daughter, Bridget Chapman, who married Anthony Todd, and whose grandson Anthony Todd became foreign secretary of the Post Office in 1752. In 1782 Anthony Todd (the grandson) secured the marriage of his daughter Eleanor to James Maitland, 8th Earl of Lauderdale. Balfour, the great-grandson of James and Eleanor, was Prime Minister from 1902 to 1905. He subsequently held the office of Foreign Secretary from 1916 to 1919 under Lloyd George and in 1917 was the signatory to the "Balfour Declaration", expressing the support of the British government for a national home for the Jewish people in Palestine. He died unmarried in 1930 and the earldom passed to his younger brother. Balfour was the 2nd cousin 2xremoved of another descendant of Bridgett Blackett, Lord Lucan (see The disappearance of Lord Lucan).
Sir William Blackett (1621-1680) became Sheriff of Newcastle in 1660, Mayor in 1666, and was elected a Member of Parliament in 1673, and became the first Baronet on 12 December in that year. Soon after he had commenced business, he speculated most of his assets on a ship-load of flax. The flax fleet was reported to have been lost in a storm, and the price soared. On his morning walk, however, Sir William saw his ship making for port, having weathered the storm. He at once rode to London and sold his whole cargo at an extravagant price. This laid the foundation for one of the largest fortunes acquired in Newcastle, and the story is the basis for the title of A. W. Purdue's book, "The Ship That Came Home", published by Third Millenium Publishing Ltd.
 Sir William went on to develop a mercantile and industrial base, and acquired an additional fortune. His eldest surviving son, Sir Edward Blackett, (1649-1718) also entered Parliament, and the second surviving son, Michael Blackett, became Sheriff of Newcastle in 1676.
Sir William's third surviving son, another Sir William Blackett , was created a Baronet in his own right on 23 January 1684/5, became Mayor of Newcastle in 1684 and was elected as a Member of Parliament in 1685. He was High Sheriff of the county in 1689. In 1856 his great-great-great-grandson, Wentworth Blackett Beaumont, married Lady Margaret Anne de Burgh, a granddaughter of George Canning, Prime Minister 1827.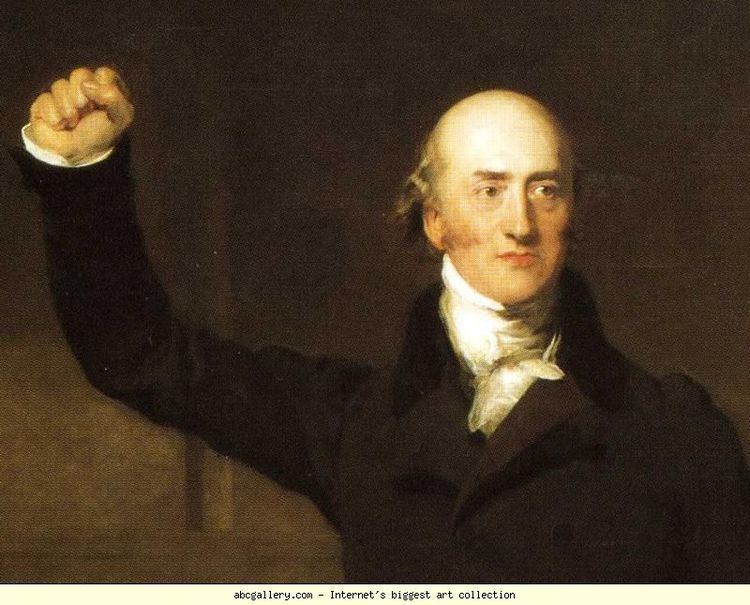 Canning was not the only British Prime Minister with connections to the Blacketts. In 1830 Beatrice Trevelyan, great-great granddaughter of Julia Blackett, married Ernest Augustus Perceval, son of Spencer Perceval, Prime Minister 1809-1812. Spencer Perceval was the only British Prime Minister ever to have been assassinated. In 1842 his nephew, Charles George Perceval, married Beatrice's cousin, Frances Agnes Trevelyan, another great-great granddaughter of Julia. The closest link between Spencer Perceval and the Blacketts is, however, through his wife, Jane Wilson, who was the sister-in-law of Sir John Trevelyan, great-grandson of Julia Blackett.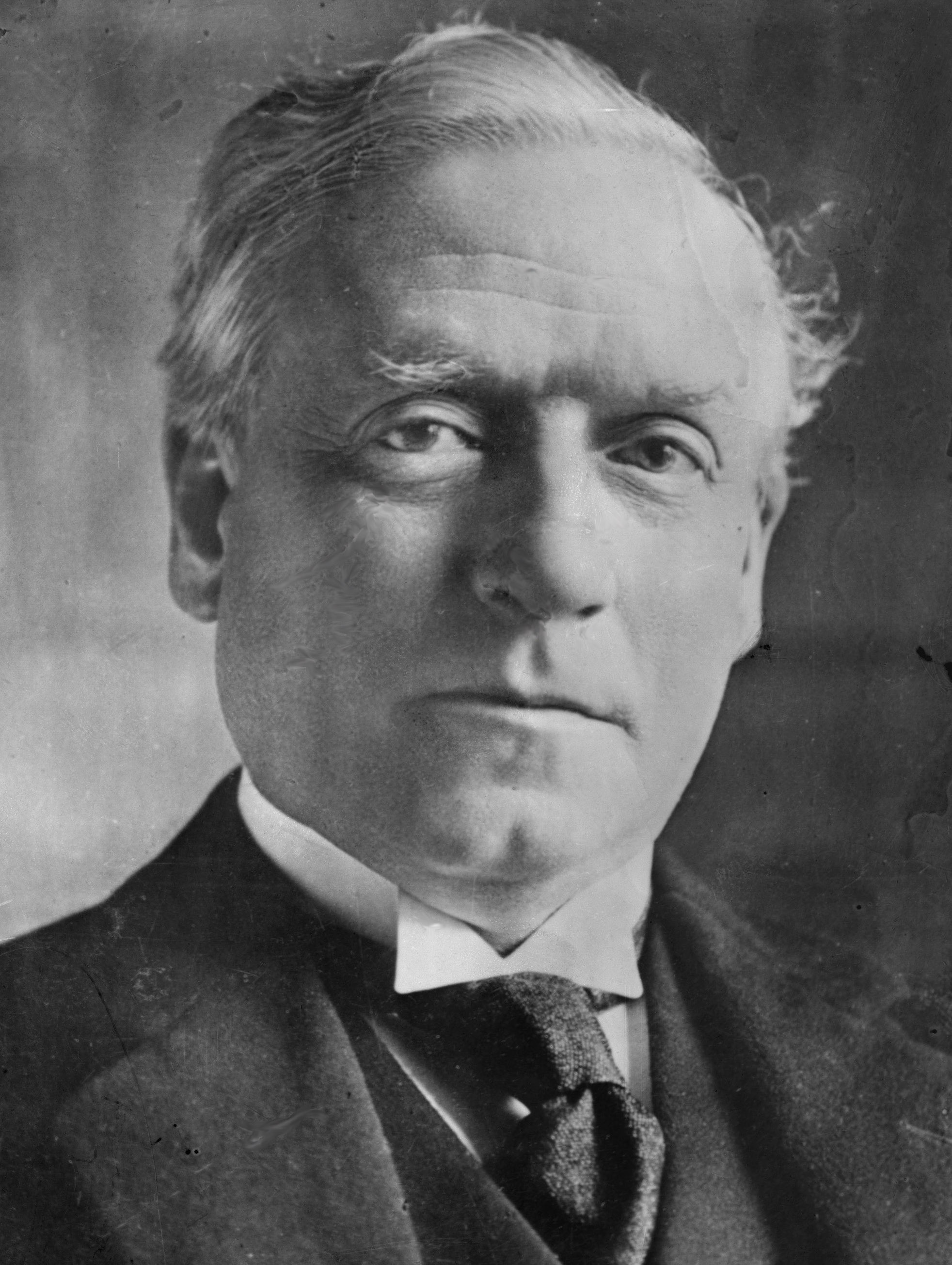 U.K. Prime Ministers do seem to keep cropping up in the Blackett family tree. (For two more please see Other royal connections.) In 1812 Ann Blackett (who was not a descendant of Sir William's, but a 4th cousin 4xremoved) married Robert Wrigley, a great-great uncle of Herbert Henry Asquith. Asquith was Prime Minister from 1908 until he was replaced by David Lloyd George in 1916, after dissatisfaction over setbacks in the First World War. Robert Wrigley was a descendant of the Wrigleys of Saddleworth, Yorkshire, who, like him, were cloth manufacturers. Another descendant of this family was William Wrigley Jr. (1861-1932) who developed the chewing gum that still bears his name.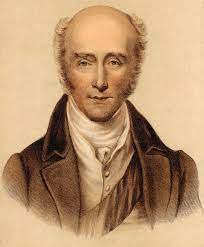 And, as if that wasn't enough, in 1912 Lavinia Marion Garforth, a 5xgreat-granddaughter of Diana Blackett, married Charles Lambton, the great-grandson of the 2nd Earl Grey, Prime Minister of the U.K. 1830-1834. During his ministry the Great Reform Act of 1832 was passed. Earl Grey tea was named after him. Earl Grey's monument in Newcastle Upon Tyne stands at the head of Blackett Street. His father, the 1st Earl, was also an ancestor of Anthony Eden, Prime Minister 1955-1957, Sir Alec Douglas-Home, Prime Minister 1963-1964, and of Diana, Princess of Wales.
A further connection between the Blacketts and Earl Grey stems from the marriage in 1875 between Edward Ralph Blacket, the great-great grandson of Tommy Blackett of Hamsterley (see Tommy Blackett's Cottage in Blackett Properties) and Laura Jane Grey, the great-niece of Earl Grey. Laura Jane Grey was also the great-granddaughter of Samuel Whitbread, founder of the brewing business from which grew the present-day Whitbread plc, owner of the Premier Inn, Costa Coffee, Beefeater Restaurants, etc. chains (Its brewing business was, however, sold in 2001.)
In all, Blackett family connections to 42 Prime Ministers have been discovered. To view a complete list please click here. Many of these arise through the Blacketts' links with the Eden family, and it is through that connection that links to a number of other notable figures can be found. These are detailed in The Eden Line.
But back to those Blacketts who bore the name….
Sir Walter Blackett, (see A philanthropic Blackett), who was born Walter Calverley and assumed the name of Blackett to comply with the testamentary disposition of his uncle, Sir William Blackett* (Second Baronet) also became Mayor of Newcastle and an M.P. His ancestor, Walter Calverley, achieved notoriety by murdering two of his sons and wounding his wife at Calverley Hall, Yorkshire on 23 April 1605. The episode was the basis for a play "A Yorkshire Tragedy" published in 1608, and attributed (probably in error) to William Shakespeare.
*[Sir William, who left no male heir surviving him, went to great pains to perpetuate his Blackett direct line. In his Will dated 14 August 1728, he provided that if Sir Walter Calverley should leave no male heir, then his estates were to be entailed to the male children of his sisters, on the same condition (i.e. the child to adopt the surname of Blackett.) On Sir Walter's death in 1777, the only sister of Sir William with a male heir was Diana, married to Sir William Wentworth, whose son Thomas duly changed his name that year. However, Sir Thomas Wentworth Blackett, (as he had become) died leaving three daughters, and this male line of Blacketts came to an end. However, Sir William Blackett might, perhaps, have taken some consolation had he known that a number of his female descendants were to marry into families with connections to Prime Ministers and the mother of a future King.]
Blackett connections with politics were not confined to the UK. Hill Blackett (see The birth of the soap opera) played a major part in running the 1936 U.S. presidential campaign of the Republican candidate Alf Landon, who was defeated in the landslide victory of the incumbent Democratic President Franklin D. Roosevelt. The early part of the Republican campaign was notable for the often heated disagreements between Blackett and his team of "think guys" and the Republican old guard, though peace was restored after a few weeks, with Hill Blackett retaining full responsibility for radio, movies and billboard advertising.
For the links between the Blacketts and Presidents of the USA please click here.