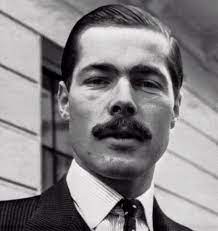 Richard John Bingham, 7th Earl of Lucan was born in 1934 and was the 7xgreat-grandson of Bridgett Blackett, the daughter of Perceval Blackett of Hamsterley. Another descendant of Bridgett Blackett was Arthur James Balfour, 1st Earl of Balfour and Prime Minister of the UK 1902-1905 (see Blacketts in Politics), the 2nd cousin 2xremoved of Lord Lucan. In both cases the line of descent from Bridgett passes down through her daughter, Bridget Chapman, who married Anthony Todd, and whose grandson Anthony Todd became foreign secretary of the Post Office in 1752. In 1782 Anthony Todd (the grandson) secured the marriage of his daughter Eleanor to James Maitland, 8th Earl of Lauderdale. Balfour and Lucan were respectively the great-grandson and 3xgreat-grandson of James and Eleanor.
On the evening of Thursday 7 November 1974 the nanny to Lord and Lady Lucan's children, Sandra Rivett, was bludgeoned to death in the basement of the family home in Lower Belgrave Street, London, where Lady Lucan and the children were still living, Lord Lucan having moved out in late 1972. Lady Lucan was also attacked, and identified the assailant as her estranged husband. A car which Lord Lucan had been seen driving was discovered in Newhaven, Sussex on the south coast on Sunday 10 November but despite an extensive manhunt by the police, involving overseas enquiries through Interpol, and huge interest in the press, no trace of Lord Lucan was ever found. At an inquest into the death of Sandra Rivett in 1975 the inquest jury brought in a verdict of "murder by Lord Lucan", and Lucan was committed by the coroner to a Crown Court for unlawful killing, the last occasion before a coroner's power to do so was removed by the Criminal Law Act 1977. Lord Lucan was the first member of the House of Lords to be named a murderer since 1760.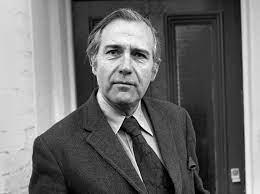 Over the years many supposed sightings of him around the world have been reported, though none substantiated. An early such sighting in Australia in December 1974 turned out to be the former Labour government minister John Stonehouse (1925-1988), who had faked his own death by leaving his clothes on a Miami beach two weeks after Lord Lucan disappeared. 
(The Stonehouse affair was widely thought to have been the inspiration for the TV series "The Rise and fall of Reginald Perrin", which bore markedly similar characteristics, but the book on which it was based, though written in 1974, was not published until 1975.)
Although Lord Lucan was never found, probate of his will was granted in 1999, but no death certificate was issued at the time. However, following the Presumption of Death Act 2013, which came fully into force in 2014, Lord Lucan's son commenced proceedings in 2015 to enable him to assume his father's title, which he did in 2016, after a death certificate had finally been issued.