In addition to the blood link to H.M. The King (see previous section), and those shown in The Eden Line there are two links by marriage to the British monarchy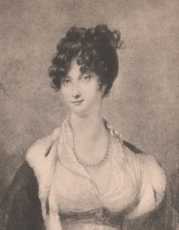 In 1803 Sir Godfrey Bosville Macdonald, great-grandson of Diana Blackett, married Louisa Maria la Coast, the illegitimate daughter of Prince William Henry Hanover, grandson of King George II and younger brother of King George III. Illegitimacy was no stranger to this part of the family, as Louisa's mother, Lady Almeria Carpenter, daughter of  the 1st Earl of Tyrconnell, was a descendant of an illegitimate child of a Prince of Orange, and Prince William, at the time of his affair with Almeria, was married to Maria Walpole, illegitimate granddaughter of Sir Robert Walpole, 1st Earl of Orford and Prime Minister 1721-1742.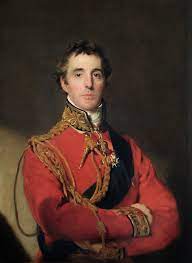 In 1995 Christopher Godfrey-Faussett, the 7xgreat-grandson of Julia Blackett, married in Glamis, Scotland Lady Diana Bowes-Lyon, the great-niece of the late Queen Mother and 1st cousin 1xremoved to H. M. Queen Elizabeth II. Lady Diana Bowes-Lyon is also the 4xgreat-granddaughter of William Cavendish-Bentinck,  3rd Duke of Portland and Prime Minister 1783 and 1807-1809, and 4xgreat-great niece of Arthur Wellesley, 1st Duke of Wellington, who defeated Napoleon Bonaparte at Waterloo and was Prime Minister 1828-1830. 
A little further down the social scale, Thomas Blackett, born in 1859 in East Rudham, Norfolk, worked as a groomsman in the stables at the Royal Estate at Sandringham, Norfolk. In his late teens he walked from Norfolk well over 100 miles up to Yorkshire, where he found employment looking after pit ponies at a colliery in Rawmarsh, Yorks. (Source: Steve Blackett).