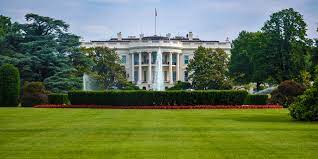 In addition to the link via King Malcolm III of Scotland to President Barack Obama, 44th President of the United States, outlined in the Blackett Family Tree page, links to several other US Presidents have been discovered.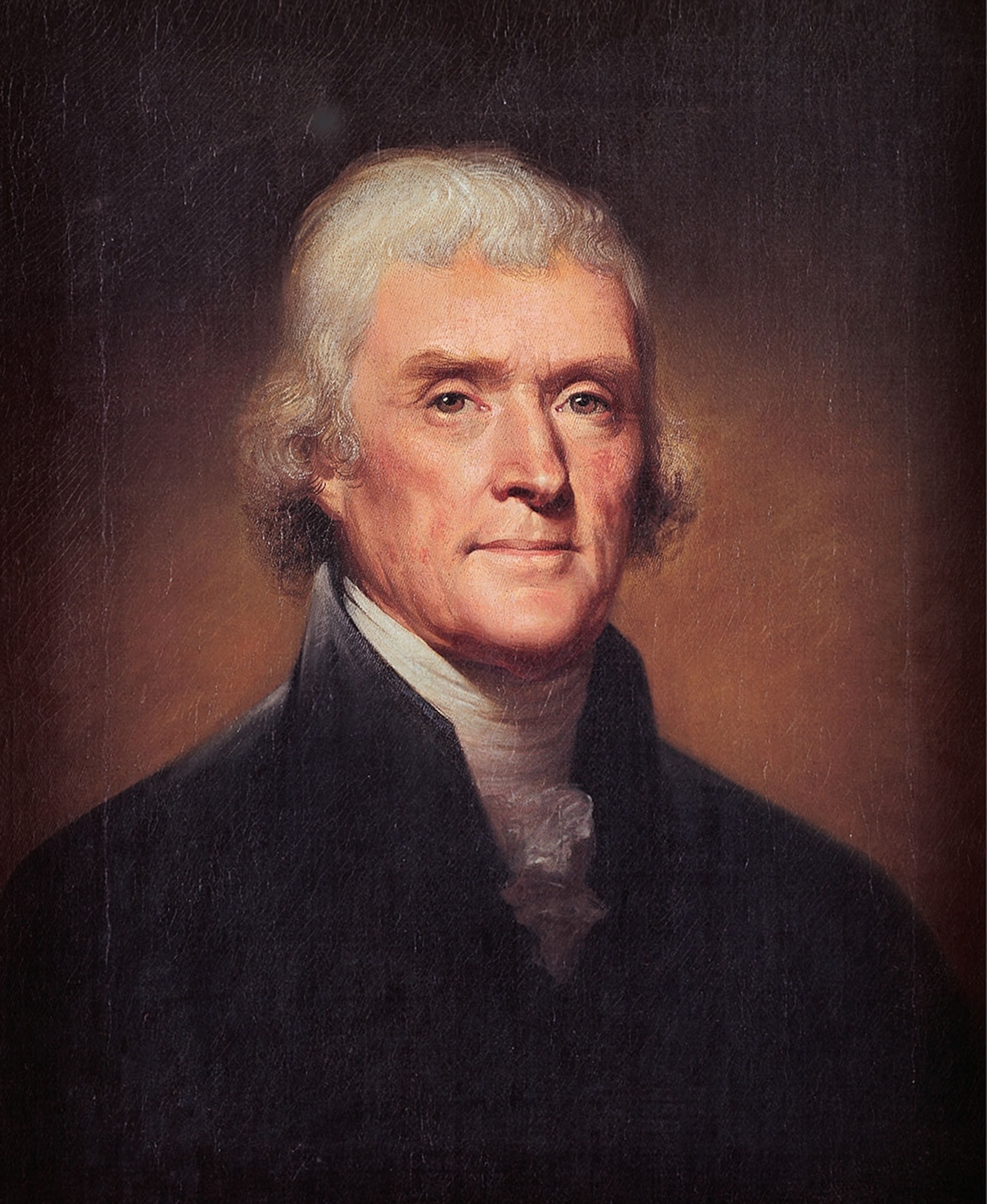 Around 1602 Edward Blackett married Agnes Lilburne, the 4xgreat-aunt of Thomas Jefferson 3rd President of the USA and the principal author of the American Declaration of Independence. (Agnes Lilburne was also the great-aunt of John Lilburne, who married Isabel Quiney, the great-niece of William Shakespeare, as shown in Blacketts and Literature.) 1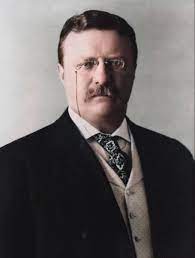 Somewhat later, in 1984 Teresa Lorraine Aphrodite de Chair, a 5xgreat-granddaughter of Diana Blackett married Sir Charles Mansfield Tobias Clarke, 6th Bt., a first cousin 3xremoved of Theodore Roosevelt, 26th President of the United States. Theodore "Teddy" Roosevelt became President in 1901, following the assassination of his predecessor William McKinley, and at 42 was the youngest US President in history. He held office until 1909.
 Sir Charles Mansfield Tobias Clarke is also the 2nd cousin 3xremoved of Franklin Delano Roosevelt, 32nd President of the United States. "FDR", as he was widely known, held office from 1933 until his death in 1945 and was the only American president elected to more than two terms. A link also exists to his wife, Eleanor Roosevelt, who was a second cousin 1xremoved of her husband.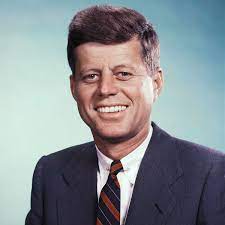 In 1944 William John Robert Cavendish, the 4th cousin 5xremoved of William Godolphin Osborne, 5xgreat-grandson of Elizabeth Blackett married Kathleen Agnes Kennedy, sister of John Fitzgerald Kennedy, 35th President of the USA until his assassination in Dallas, Texas in 1963. William John Robert Cavendish was also the nephew of Lady Dorothy Evelyn Cavendish, the wife of UK Prime Minister Harold Macmillan (please see Cavendish connections). 
And finally, in 1719 Deliverance Warren, the 8xgreat-granddaughter of Sir John Blaket, "The Hero of Agincourt", married Josiah Coolidge in Watertown, Massachusetts. Josiah's grandfather, John Coolidge, was the 7xgreat-grandfather of Calvin Coolidge, 30th President of the United States. President Coolidge held office from 1923 to 1929 and was the only US President to date (2012) to have been born on the 4th of July. (NB. It is not believed that Sir John Blaket is related to the Blacketts of north-east England – please see Agincourt and All That. His line is not therefore included in the tree.)
1 We are grateful to Tim Tomlinson for informing us of this link.