In 1939 Ian Fleming (see Wikipedia article), later author of the James Bond (007) spy novels, was recruited into Naval Intelligence and commenced working in Room 39 at The Admiralty, Whitehall, London.
Room 39 was part of the Naval Intelligence  Division (NID) and maintained a direct link to Hut 4 at the Government Code and Cypher School at Bletchley Park. The only woman working in Room 39 was Victoire Evelyn Patricia 'Paddy' Bennett, and Fleming is said to have based his character, Miss Moneypenny, secretary to "M", James Bond's boss, on her.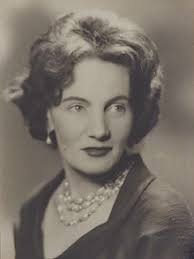 In 1942 Paddy Bennett married a military intelligence officer, Julian Errington Ridsdale (see Wikipedia article), the 5xgreat-grandson of Anne Blackett, daughter of Sir Edward Blackett, 2nd Bt. Anne Blackett had eloped with  Edward Ridsdale, an attorney from Ripon, Yorkshire around 1698. Julian Ridsdale was a nephew of Lucy 'Cissie' Baldwin, wife of Stanley Baldwin, who was Prime Minister at the time of the Abdication in 1936. Lucy was a 4xgreat-granddaughter of Anne Blackett.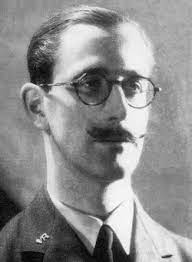 Paddy Bennett/Ridsdale was originally believed to have written some of the false letters planted on the body of the fictitious "Major Martin" in 1943, as part of Operation Mincemeat, the basis for the later book and film The Man Who Never Was, which was also developed at NID in Whitehall. However, although it is now generally accepted that the letters were written by  another member of NID, there is another Blackett connection. Operation Mincemeat was devised and planned by Charles Christopher Cholmondeley, a Flight Lieutenant in the RAF on secondment to MI5. Cholmondeley was the 3xgreat-grandson of Sir Thomas Wentworth Blackett and a seventh cousin 1xremoved of Julian Errington Ridsdale, both of them being descendants of Sir William Blackett. Although Paddy Ridsdale was a colleague of Cholmondeley, there is no evidence that either of them was aware of the distant family connection.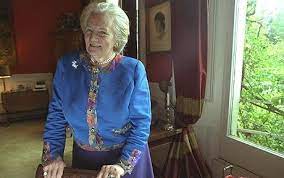 Lady Ridsdale was appointed a Dame of the British Empire (DBE) in 1991, ten years after her husband was knighted. A doughty woman, in 1997, at the age of 76, she fought off a mugger by lifting her high-heeled shoe and delivering a kick in the groin. She put her kicking ability down to ballet training during her childhood.