A number of Blacketts have been associated with the stage, movies and television.
 Andrew Blackett was cast in several British movies in the late 1940s/early 1950s including Against the Wind (1948), a drama directed by Charles Crichton, Vice Versa,(1948), a comedy written and directed by Peter Ustinov, and the 1950 Anglo-American production of Treasure Island, starring Robert Newton.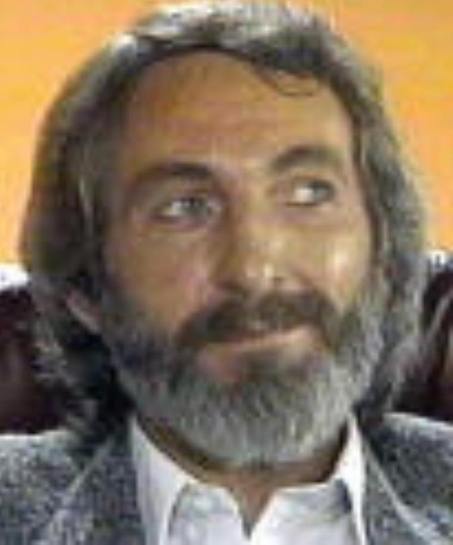 Anthony Blackett, also billed as Tony Blackett (1944-2016), was a New Zealand actor who appeared in the 1978 movie The Medusa Touch, starring Richard Burton, plus several TV productions in the late 1970s, including Space 1999, Secret Army and Flying Kiwi. In the 1980s he appeared in a number of TV and cinema movies including Island Trader (1982), The Dismissal (1983), Stock Squad (1985) and The 13th Floor (1988), as well as two Australian TV series: A Country Practice and Five Mile Creek. He appeared in an episode of the TV series Hercules: The Legendary Journeys in 1996, and in 1997 in an episode of Xena: Warrior Princess. He was the father of the singer Sinitta (see Blacketts and Music).
In 2014 Ray Blackett appeared as a biker in "Australia", an episode of the American TV comedy series Modern Family, and Stanley Blackett played the part of Miami Lightning in the 1999 movie Game Day.
 Liz Blackett is an English-born actor now based in Queensland, Australia. In 2014 she toured Australia in a stage production of Calender Girls and starred in the pilot show for a planned TV comedy series Coffee My Body.
.
.
 Camilla Blackett is a Los Angeles-based scriptwriter writing for US TV series such as New Girl and The Newsroom. Before leaving her native UK for America she had worked as a writer on the British TV series Skins.
Tom Blacket is an Australian television producer, whose productions include Ocean Star (2003), Second Chance (2005) and The Cut (2009).
The list of course extends beyond those Blacketts who bore the name. The life of Thomas Edward Lawrence, the illegitimate 5xgreat-grandson of Elizabeth Blackett (see The Eden Line), was the basis of  the 1962 film "Lawrence of Arabia", starring Peter O'Toole in the title role.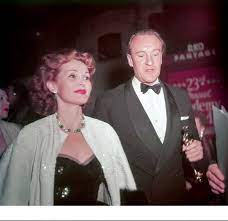 Lawrence Paul Williams, (see Wikipedia article) great-great grandson of Jemima Blackett was a British motion picture art director who worked on movies such as School for Scandal and Brief Encounter. In 1936 he married Pearl Walker, a stage and screen actress with the stage name of Queenie Leonard.  They divorced in 1947 and in 1958 she married Thomas Charles Sanders, the actor known as Tom Conway.  He appeared frequently in films and TV and was the brother of  George Henry Sanders, better known as  George Sanders, the Hollywood actor, who in 1949 married Zsa Zsa Gabor, and later her sister Magda Gabor. (Research by Geoff Blackett)
In 1932 Charles Arthur Francis Cavendish, a 4th cousin 1xremoved of George Godolphin Osborne, 10th Duke of Leeds, the 5xgreat-grandson of Elizabeth Blackett, married Adele Marie Austerlitz, the sister of the dancer, singer and actor Fred Astaire (see Cavendish connections and his Wikipedia article).
"Professor" Stanley Unwin (see Wikipedia article), great-grandson of Ann Blackett was a British comedian, actor and comic writer who appeared frequently on television, radio and in films from the 1950s to the 1970s. He was noted for his own comic language, "Unwinese", in which words were deliberately corrupted in a humorous manner, but the meaning of which could still be understood (just) by the listener. He was responsible for introducing the phrase "deep joy", which is still in use in British English to this day. 
Blacketts have appeared as fictional characters on screen, including Houston Blackett played by Angus Macfadyen and Claire Anders-Blackett played by Ann-Margret in the 2001 TV movie A Woman's a Hell of a Thing and the characters Nancy and Peggy Blackett in the 1974 movie of Swallows and Amazons, based on the book by Arthur Ransome (see A Blackett Female Pirate). In 2007 Andrew Doyle played the part of Lyle Blackett in The Blink of an Eye, an episode of the Australian TV series All Saints. And as long ago as 1920 a Dutch-British silent movie Oranges Lemons (originally titled Fate's Plaything) featured several members of a fictitious Blackett family.
And finally, Blacket Gill, a solicitor and the great-grandson of Susanna Blackett, (see A 'foundling' Blackett) was the owner from 1933 to his death in 1957 of a 1928 Bentley, which he regularly drove fast and "in a spirited fashion" between Newcastle, London and Cornwall. Following his death the car was restored and is now owned by Robert Hase, who rebuilt the engine in 2009 (his father had purchased the car in 1968). The Bentley was in May 2021 being used in the filming of Series 6 of the BBC programme "Peaky Blinders". Its registration number is XV1291. Blackett Gill's daughter, Frances 'Fay' Blacket Gill, Susanna Blackett's great-great-granddaughter, became one of the first female solicitors in England. She is said to have been romantically linked with the actress Patricia Laffan (see Wikipedia entry).