Edmund Thomas Blacket (1817-1883) was one of the foremost 19th century architects in New South Wales, Australia. Born in Southwark, the son of a cloth merchant, he worked on the Stockton and Darlington Railway as an engineer and became a skilled draftsman and surveyor. He emigrated to Australia in 1842, following a marriage of which his father disaproved, and for much of the next forty years he dominated architecture in New South Wales. The Blacket Award for Architecture was introduced in 1964 by the Royal Australian Institute of Architects in New South Wales and is still awarded to this day.
Edmund was the great-uncle of Lord (Patrick Maynard Stuart) Blackett and Sir Basil Phillott Blackett (see subsequent entries). For other examples of Edmund's work see Blacket(t)s Down Under and Blackett Aids to Shipping.
Edmund was not the only architectural Blackett in Australia. William Arthur Mordey Blackett (1873-1962) had an architectural practice in Victoria from 1899 to the early 1940s. He was a founder and first president of the Royal Australian Institute of Architects. 
Johnson Blackett was an award-winning British architect. Born in Tranmere, Cheshire in 1896 he emigrated to Adelaide, South Australia in 1974 and died there in 1984.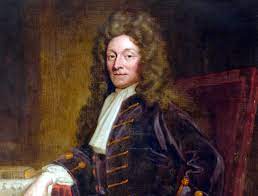 The most illustrious architectural link to the Blacketts, however, is through Thomas Blackett (abt 1525-1603), who married Jane Wrenne. Jane was a 1st cousin 2xremoved of Sir Christopher Wren, who designed and built St. Paul's Cathedral in the City of London, and who lies buried there.
[We are indebted to Malcolm Wren for establishing this connection.]