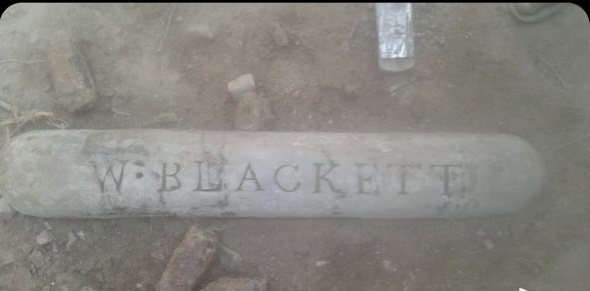 In 2020, during excavations at the Phool (Phul Juan) Fort in Punjab, India what was initially thought to be a stone, weighing around 40kg (about 88 pounds), with the carving "W. Blackett" on it was unearthed. It had been lying buried beneath the earth. The village near to the fort was founded around 1627 and the fort itself is about 400 years old, though the lettering appeared to be somewhat later. 
(Images courtesy of Opinder Sekhon)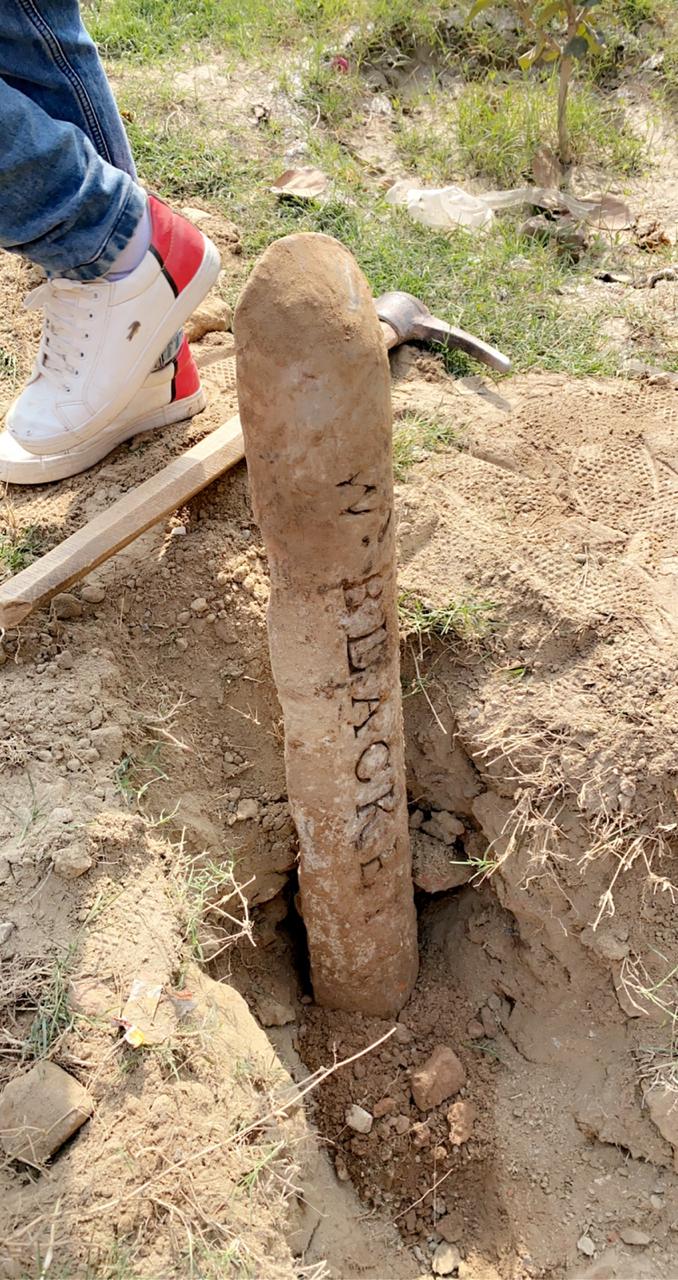 The artefact is in fact a lead "pig", manufactured by one of the Blackett smelt mills of north-east England. Lead pigs (in the same sense of the word as in "pig iron") were a convenient way of transporting fixed quantities of lead to be melted down and used when they had reached their destination and the Blackett smelting mills were definitely producing lead pigs stamped "W. Blackett" at least until the death of Sir Walter Blackett in 1777. Some of these were exported to India. They are mentioned in reports of the cargo of a sunken wreck excavated off the coast of India (please see Shipwreck at Poompuhar and Poompuhar Wreck) and pb-isotopic analysis has revealed their source as the North Pennine lead mines of England. 
Similar , though slightly heavier, lead pigs have also been discovered in Weardale, County Durham and in Northumberland, as shown below. The Weardale lead pig can be seen at the Weardale Museum at Ireshopeburn in the North Pennines.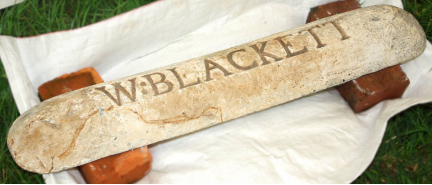 We are indebted to Greg Finch for alerting us to the similarity between the Indian artefact and the lead pigs discoverered in north-east England. The following illustration showing in the foreground lead pigs produced at a hearth in the late 18th century is contained in his excellent book The Blacketts.