Many members of the family have served in the armed forces, and several became prisoners of war.
In 1942 Sir Charles Douglas Blackett, then a Major in The Queen's Bays, was serving in the North African desert. On 25 January he was captured during a counter-attack against tanks of Rommel's Afrika Corps.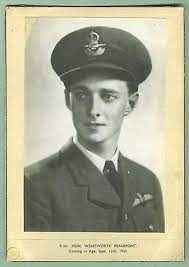 Wentworth Hubert Charles Beaumont, the 3rd Viscount Allendale, and a descendant of Sir Thomas Wentworth Blackett, enlisted in the Royal Air Force Volunteer Reserve in 1940 and flew 71 Spitfire missions before being shot down in 1942 while attacking a ship off Valchesen in northern Holland, suffering a severe leg injury. He was captured and sent to Stalag Luft III at Sagan in Silesia, the setting for what was to be made famous in the film 'The Great Escape'. Unable, due to his injury, to join the 80 prisoners in the escape party, he was a member of the map-making team supporting the escape committee. He was commissioned a Flight Lieutenant while in the camp, where he spent the rest of the war.
Ernald Freeman Chell, the son of Frederick Chell and Catherine Blackett of Frankton, Hamilton, New Zealand and a private in the New Zealand 21st regiment was captured in North Africa. On Monday 17 August 1942 he was one of 3,000 prisoners of war on the Italian troop ship Nino Bixio. Between Libya and Sicily the ship was torpedoed by the submarine HMS Turbulent and Ernald, along with more than 100 other prisoners, was killed.
Selwyn Beattie Blacket also died at sea as a prisoner of war on 12 September 1944. He was a private in the 8th Division, Australian Army Service Corps.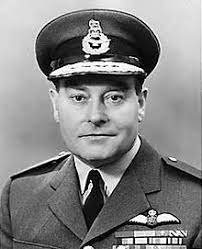 Air Chief Marshal Sir Lewis Hodges, who married Elisabeth M. Blackett (the daughter of Geoffrey Herbert Blackett, and a descendant of the Hurst and Blackett publishing family - see Blacketts and literature) in 1950, was a POW for only a short time. In September 1940, returning with 49 Squadron from a bomber raid on Stettin, his plane crashed in France. He reached the Pyrenees but was captured by the gendarmerie and moved to Marseilles. After trying to get away by ship he was imprisoned and then placed on parole pending trial. He then escaped to Spain via Perpignan, was again imprisoned, finally returning to England in 1941
Captain Douglas Blackett was captured in 1940 and remained a prisoner in Oflag VII-B in Stuttgart, Germany, for the duration. For a fascinating account of his pen-pal correspondence with Ed Crommelin, a Dutch radio jazz broadcaster, reproduced with kind permission from Miff Crommelin, please click here.
There are earlier examples of prisoners of war connected to the Blacketts. Hanbury Clements, the father-in-law of Edith Blacket, was born in Dublin in 1793 and enlisted in the Royal Navy in 1806. In 1812, while serving on HMS Laurel during the Napoleonic Wars, he was captured near Quiberon Bay, off the coast of France after his frigate sank. He remained a prisoner at Verdun, France until the end of the war in 1814 and later emigrated to Australia, settling near Sydney, New South Wales in 1829. In 1862 his son, also Hanbury Clements, was close by when Australia's biggest ever gold robbery took place near his farm at Eugowra, New South Wales. Hanbury's wife Edith, nee Blacket, treated the wounded while Hanbury rode off to alert the authorities. The bushrangers made off with £14,000 (equivalent in 2009 values to about 2.5 million Australian dollars) in gold and bank-notes, more than half of which remains missing to this day.
And also in 1812 Ann Blackett, the wife of Alexander, a mariner of Monkwearmouth, County Durham, petitioned Trinity House for financial assistance while her husband was a prisoner of war at "Bezanzon" (probably Besancon in France) during the Napoleonic Wars. Alexander was eventually released and died at his home in Monkwearmouth in 1852
(For details of Blacketts who were killed in the World Wars please see Lest We Forget.)