Friends Forever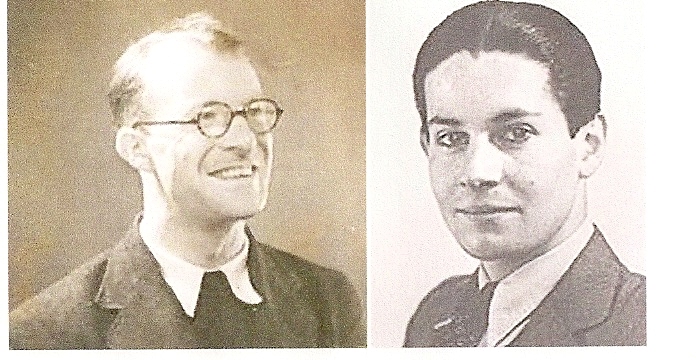 The International Red Cross in Holland began a kind of 'pen pal' program during World War II whereby Dutch citizens were invited to select the name of a prisoner-of-war in Germany with the hope that they might be able to supply their correspondent with an occasional food parcel and a letter of encouragement. In 1941 my father, Edward Crommelin, applied for a 'pen pal' and was given two names. He chose Captain Douglas Blackett. Capt. Blackett was a British officer who was captured by the Germans shortly after hostilities had begun, and for the duration of the war he was prisoner #211 in officer's prison Oflag VII-B in Stuttgart, Germany.
Of course the Dutch population had little enough food for themselves as the hungry years wore on, but for the duration of the war numerous letters and cards were exchanged and Capt. Blackett received a number of food parcels from my parents for which he was always most appreciative.
Before the war, Capt. Blackett was studying English Language and Literature and planned to become a school master in these subjects. He was a very intelligent man and his letters with their precise handwriting and occasional quotations from Milton or Wordsworth bore the unmistakeable stamp of a well-educated individual.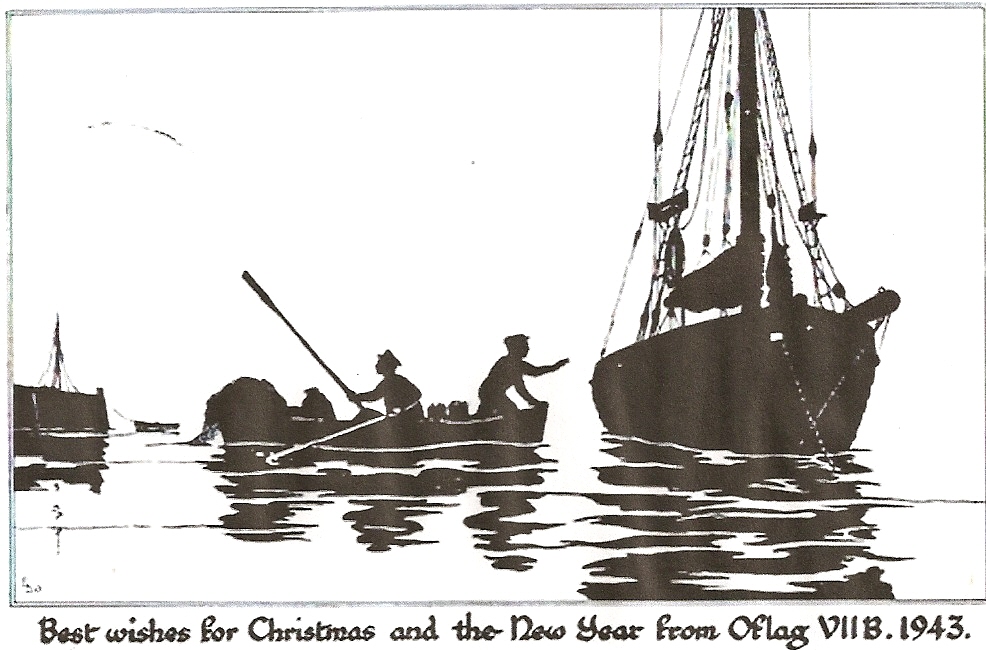 In 1944 my brother, "Bix" Edward George Douglas Crommelin, was born in Zwolle. Of course a birth announcement was sent to Douglas Blackett with the name of "Douglas" thinly underlined. Upon receiving word that he was now the namesake of a son born in Holland, Mr. Blackett was so delighted that he wrote the following words from his prison camp:
30th April, 1944
My Dear Edward and Tineke,
Yes, your wonderful card arrived during the week: "infinite riches in a little room" as the English phrase has it. My most heartfelt good wishes to all three of you. I cannot possibly describe my delight on opening your little letter and finding inside such a glorious surprise. I seem to be using more superlatives than I do normally but I do not think that any news or letter has ever given me such deep pleasure as yours. Believe me, within five minutes everyone in my room had seen it and I was off to another part of the camp to show it to friends of mine from Newcastle.
It may please you to know that it provided a very useful topic of conversation when I went to visit one of my friends who is sick in hospital. I think you would almost certainly have blushed with embarrassment if you had heard all the nice things he said about you Dutch. Now when you write next to me, I really want a full description of "Bix" – what weight he is, whether he has blue eyes and fair hair (that's me!) and how long it will be before he can wear those clogs and baggy little trousers (always with a patch in the seat!) which we English always imagine Dutch children to be dressed in.
It's looking a long way ahead but I would like you to know, my dear Edward and my dear Tineke, that "Bix" will always have a second home in England and that should be useful when he grows up and starts becoming English.
My very best wishes,
Douglas
True to his word, Douglas was a most warm and appreciative host after the war. He returned to England, married a charming lady named Anne and had several children, one of whom was given exactly the same name as my brother – Edward George Douglas. Now it was my father's turn to be the namesake of a son born in England! The loving bond between the Blacketts and the Crommelins continued undiminished. There were visits by my parents (me included, after 1948) to their home in Dalkeith, Scotland, and also to the Isle of Wight. Reciprocal visits were made by the Blacketts to my parents living in Portschach, Austria when my father was working for the I.R.O. (International Refugee Organization) while serving at a D.P. camp in nearby Villach.

The correspondence continued long after we emigrated to Canada in 1952. Then in 1968 I "did Europe" as a hitch-hiking university student, and I intended to visit the Blacketts who were now living in Greece where Douglas was an English professor at the University of Thessalonika. However, since I had begun my tour of Europe in the chilly month of May, I carried rather warm clothing throughout my four months in Europe. Therefore, in August I decided not to cross into Greece because the sweltering heat would have been too much for this hitch-hiker who still carried around his winter clothing in a rucksack. This was unfortunate because shortly thereafter we received word from Anne Blackett that her dear husband, Douglas, had died in an automobile accident in Lille, France.
In 1973 my brother was warmly received in Newcastle by Anne Blackett when he went to England to visit another old friend. He met Edward Blackett who happened to be a scuba diver and whose hobby was gathering up old artifacts and bottles from the bottom of English lakes.
My parents continued to correspond with Anne by way of Christmas cards and the occasional letter until the 1980's which saw the passing away of both my mother (1980) and father (1982). I presume Douglas Blackett was a Christian because in his last card as a P.O.W. (Sept. 4, 1944) he closed with, "God bless you all! May He keep you safe and well during these critical weeks ahead! Many, many thanks."
Miff Crommelin