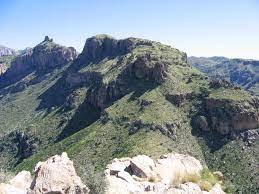 In addition to the town of Blackett, now a suburb of Sydney, New South Wales, (see Blacket(t)s down under) and Blackett Strait in the Solomon Islands (see Naval Blacketts), there is a Mount Blackett, (after which an East African Railways locomotive was named), in Rift Valley, Kenya, named after James William Blackett, who led the team that surveyed it, and a Blackett's Ridge, (named around 1937 after the appropriately named Hill Blackett Jr., a student at the Southern Arizona School for Boys), near Tucson, Arizona. He was the son of Hill Blackett (see The birth of the soap opera).
Blackett's Creek in Prince Edward Island, Canada is named after William Blackett who farmed there. William's son, Walter William Blackett later moved to Cape Breton, Nova Scotia, where his son, William Blackett (see image) acquired a farm from his father and built a house on the shores of what is now known as Blackett's Lake.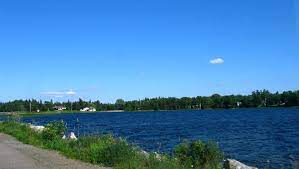 For more details of this branch of the family please see Blacketts of Prince Edward Island, Nova Scotia and Massachusetts.
There is also a Blackett Lake in the Lac La Biche region of Alberta.
In Rochester, Michigan, USA is a small development of nine lots known as Blackett's Floral Gardens. It was platted (i.e. subdivided into lots) in 1942 by Russell and Beryl Blackett, who owned the land and operated a greenhouse business named Blackett's Floral Gardens. The only street in the subdivison is named Beryl Court after Mrs. Blackett, and Russell built several of the houses. Russell and Beryl Blackett's descendants continue to operate in the building industry as Blackett Builders.