Mayland has been known by that name for many centuries, and is referred to as such in grants of land, dating back to before the 13th century, known as the Mayland Charters. [i]
It was described by Surtees as being a district in South Bedburn, consisting of farms known as Mayland, Mayland Hall, East Mayland and Mayland Lee, the latter being occupied in 1861 & 1871 by George Blackett, a farmer of 500 acres.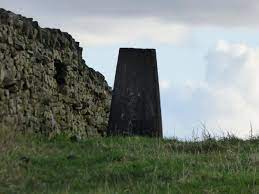 At varying times over the centuries the Blackett name has been associated with many properties in and around Bedburn and Hamsterley. In addition to the above are the places known as SHULL, KAYSLEE, PODGEHOLE, REDFORD and HOLE HOUSE. (Situation of the latter not yet verified, but "Howle Eele", a "farmhold at Bedburn, Hamsterley" was sold by Edward Blackett of Newcastle, merchant, to Christofer Blackett of Howle Eele, yeoman in January 1664/5.) The 1891 census shows John Blackett, High Kayslee Farm.
"The Parish Histories of Hamsterley and Lynesack and Softley", by Brigadier General H. Conyers Surtees gives much information on the township of Bedburn. "Hamsterley and South Bedburn", an analysis of the 1851 census, published in 1988, is also a creditable and informative compilation.
[i] Streetmap.com