The Blackett name has been seen on many high streets over the years. In White's Directory of 1837 James Blackett is shown as a grocer in Briggate, Leeds. In 1851 Ralph Blackett (1812-1889) was a small farmer and grocer in Woodland, Co. Durham, but by 1861 he seems to have abandoned farming to run a full time grocery business in Forster Hill to the south of the village. By 1881 he was a grocer and draper, occupying Edinburgh House, Woodland, where the store continues to this day. After Ralph's death his son Henry took over the business, followed by Henry's son John Robert, whose initials still adorn the shop sign.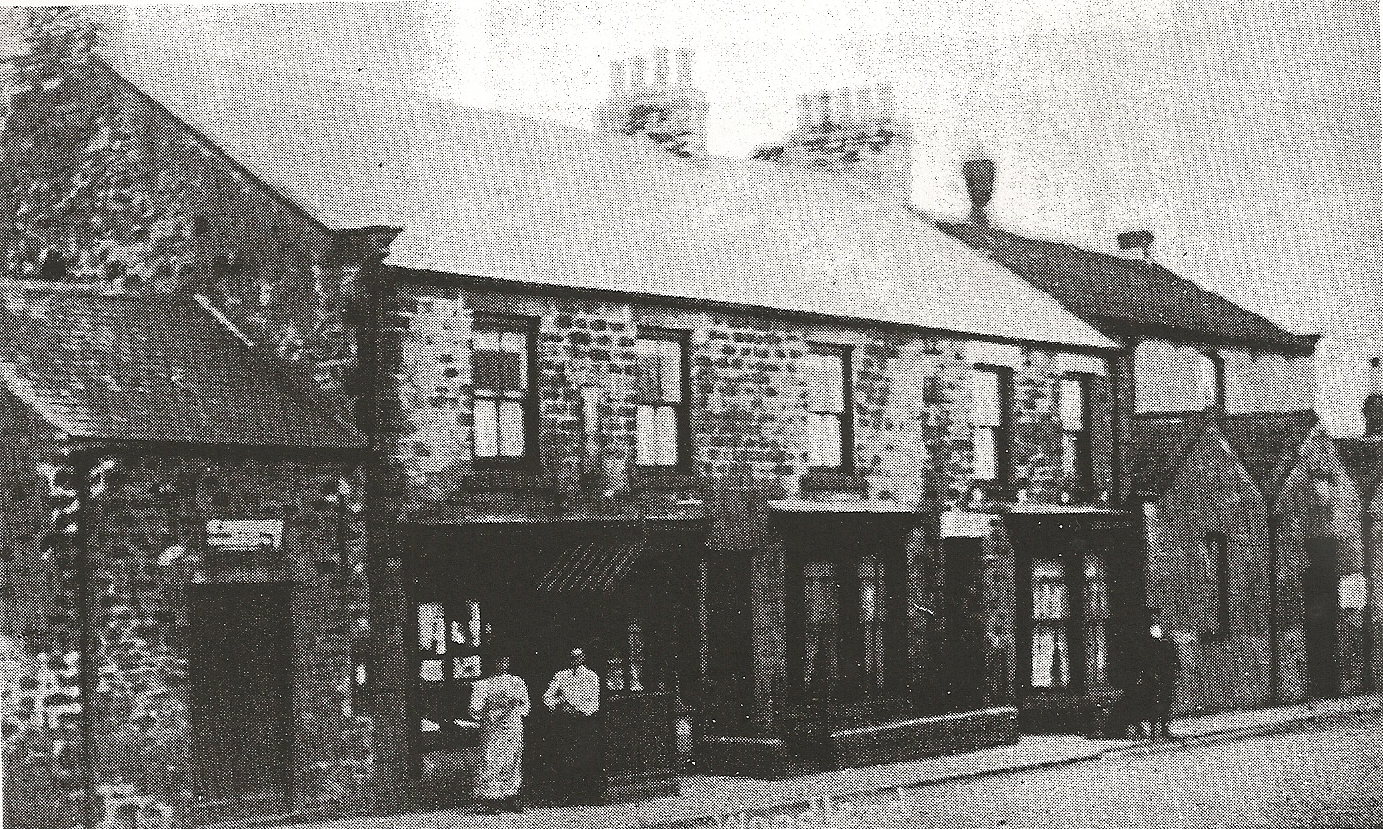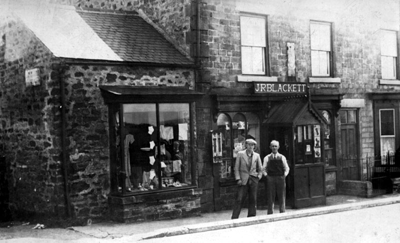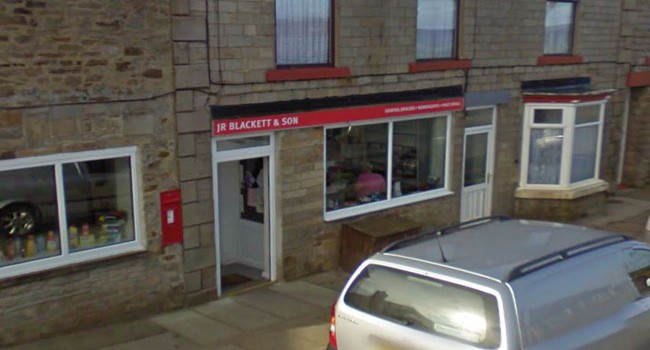 Blackett & Dixon were wine and spirit merchants operating between at least 1777 and 1801, and are recorded in Whitehead's Trade Directory of 1790 as occupying premises in Mosley Street, Newcastle-upon-Tyne. The co-founder of the business was probably Christopher Blackett of Wylam, Northumberland (1751-1829). Christopher built a town house in Mosley Street, though it is not clear if this was the same building as that occupied by the business. (Nb. In February 1879 Mosley Street became the first street in the world to be completely lit by electricity.)
Blackett & Son Ltd. is recorded in the 1939 edition of the "Official Guide to Barnard Castle in Lovely Teesdale", published by Barnard Castle Publicity Society, under "Milliners, Drapers, Furnitures etc." They were based in Horse Market, Barnard Castle.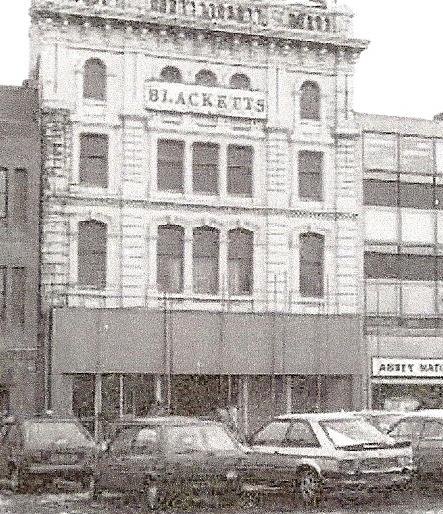 Blacketts furniture and department store was a prominent feature in Stockton High Street from around 1939 to 1970 when the premises were taken over by Waring and Gillow. The business was set up by George Marriner Blackett (1888-1951). There were at one time also Blacketts department stores in Sunderland (opened in 1826 by William Blackett, a draper, which closed in 1972), and Hartlepool, which was acquired by the Blacketts around the time of World War II and closed in 1970.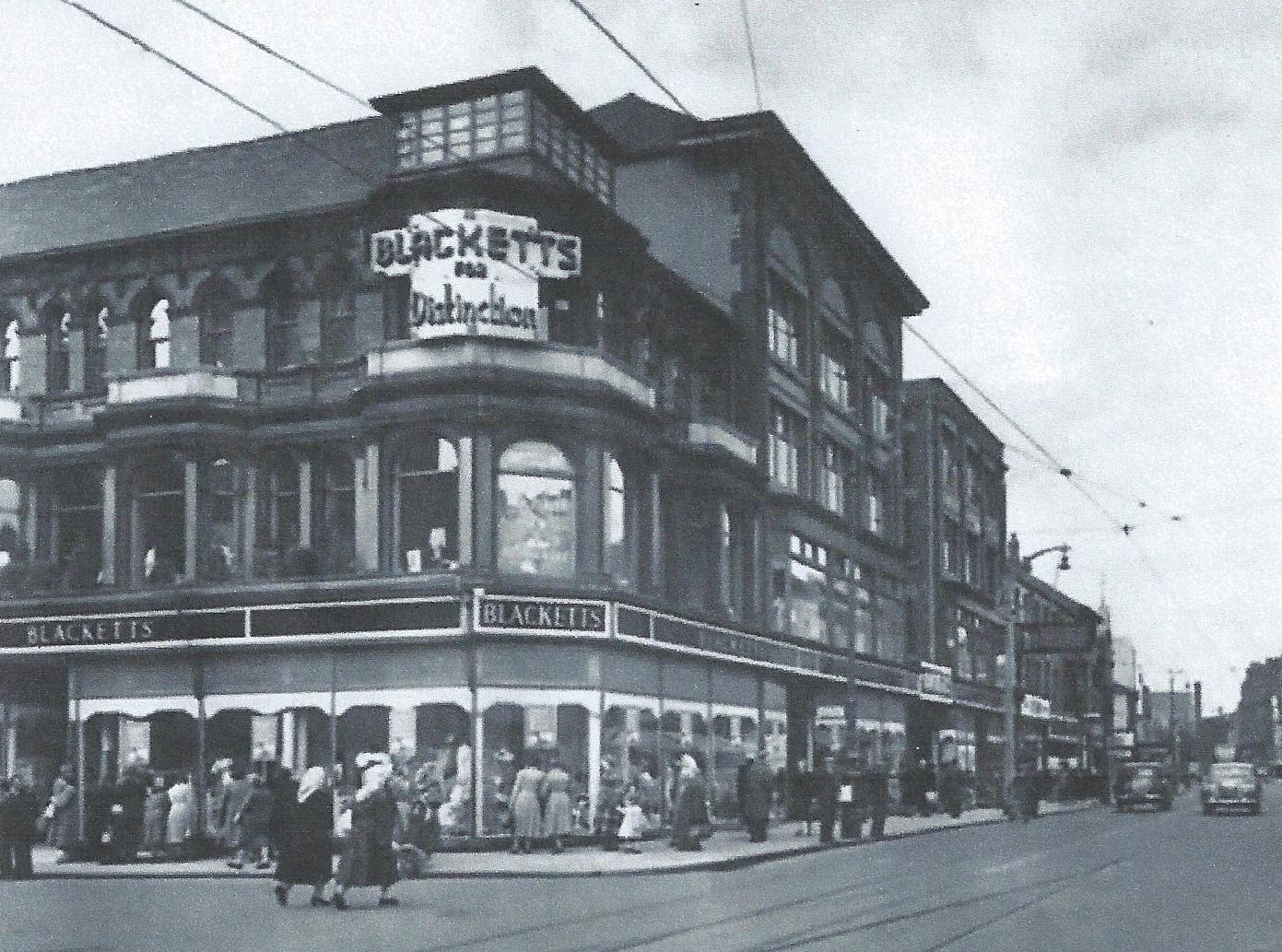 .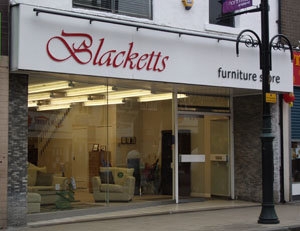 In 2006 Blacketts Furniture Store opened in Newgate Street, Bishop Auckland and in December 2008 won the Bishop Auckland Christmas  window dressing competition. Sadly, however, the store closed a few years later.
From 1976 to 2000 Blackett's Bars and Restaurant occupied 63-67 Bondgate in Darlington. Part of the premises have been occupied since 2004 by Blacketts Medical Practice. The premises were originally the headquarters of R. Blackett & Son Ltd. (see An Indestructible Blackett Ship), a brick manufacturer and builder, and the connection is commemorated by a frieze of bricks on new gates built for the medical practice.
The name Blackett is frequently encountered in a wide variety of businesses. Blacketts Gift Shop is located in Bamburgh, Northumberland, (named after the neighbouring Blackett Row, Bamburgh), a D. H. Blackett newsagent in Bishop Auckland, Blackett-Ord consulting engineers in Appleby-in-Westmorland, Davison Blackett Ltd., surveyors and valuers in Bedlington, Northumberland, and Blacketts Doors in Fenham, Newcastle Upon Tyne, (formed in 1946 by Robert Blackett under the name of F. Blackett & Sons).
Blacketts Ltd, lithographic printers are located in Epping, Essex and Blacketts Nursery in Rickmansworth, Herts. And of course any internet search for "Blackett" will turn up many references to Blackett Hart and Pratt, a major law firm in north-east England. The origins of the firm go back to the beginning of the 19th century, but the name Blackett first appeared in its title in 1993. It has now been re-branded BHP.
Further south, Jimmy and George Blackett, two of the sons of James Blackett, a Manchester blacksmith (the family originally hailed from Berwick-upon-Tweed, Northumberland), who had moved to Plumstead, London in 1870/71, opened Blackett Bros. Cycles in Cross Steet, Woolwich in 1908/09, shortly thereafter moving to Woolwich New Road. Sometime during the First World War, however, the brothers fell out and George opened a competing cycle shop around the corner. He moved back to Woolwich New Road during the 1930s, immediately opposite his brother's old business. Jimmy had, however, sold his business in 1929, and his successors concentrated on hand-built lightweight cycles, leaving George to retail family and utility bicycles. (NB. Jimmy had enlisted in the Royal Dublin Fusiliers at Gravesend, Kent on 14 April 1891. His military career was not a success, however, and he was discharged six months later as a "useless lunatic".)
If you are aware of other Blackett high street businesses, either past or present, please contact us.