Tyler Blackett is a professional football player who formerly played  left-back for Nottingham Forest and has represented England at youth international level.
Shane Blackett is also a professional football player, who played for Luton Town until 2012. He currently (2021) plays for St. Neots Town.
On 21 March 2008 Lee Blackett, a rugby union football player for Leeds Carnegie, scored the fastest try in Guiness Premiership history, taking just eight seconds to breach the defence of Newcastle Falcons. None of the opposing team touched the ball. Leeds won the game by 16-15. In 2020 he was appointed head coach of Wasps.
Lee Blackett is not the only Blackett with connections to Rugby Football Union. His Honour Judge Jeff Blackett, (a retired Judge Advocate General of the British armed forces and circuit judge), was formerly Disciplinary Officer of the RFU and conducted the 2008 enquiry into the behaviour of the England squad on their New Zealand tour. He is now (2021) President of the RFU.
Blackett links to sport go back some time. Joe Blackett played football for Loughborough until 1896 when he transferred to Wolverhampton Wanderers, before joining Derby County in 1900. In 1908 he was playing for Leicester Fosse, later known as Leicester City. Frederick Blackett competed in the 400 metres hurdles as part of the British team at the 1924 Paris Olympic Games, which was immortalised in the 1981 film Chariots of Fire. Sadly, Frederick did not win a medal, which perhaps explains why he did not feature prominently in the movie. He did however win the English Amateur Athletics Association 440 yards hurdles in 1924 and 1925. In 1938 Jennings Blackett, a Panamanian sprinter, won the 100 metre final at the Central American and Caribbean Games in a record-breaking time of 10.4 seconds. He actually achieved an even better time of 10.3 seconds in the semi-finals in a tie with the Cuban entrant.
Basil John Blackett was a professional jockey and racehorse trainer in New South Wales. In 1914 he enlisted in the Australian Flying Corps and became a World War I ace, being awarded the Belgian Croix de Guerre, French Croix de Guerre and French Legion of Honour Chevalier.
Mortimer Charles Blackett (1881-1938) is shown in some sources as a member of the South African cricket team that toured Australia in 1910/11. Although he did accompany the tour, it was as a journalist, reporting for the Johannesburg "Star". However, while covering a pre-tour match of the South Africa Touring XI against Western Province, he was brought on as a substitute, and, although batting last and being bowled for a duck, did achieve an impressive boundary catch, helping his side to win by an innings and 18 runs. He later became the racing editor of The Star. [We are indebted to "Mort" Blackett's great-niece, Yvonne Elizabeth Airey (nee Blackett) of New Zealand, herself a journalist, for these details.]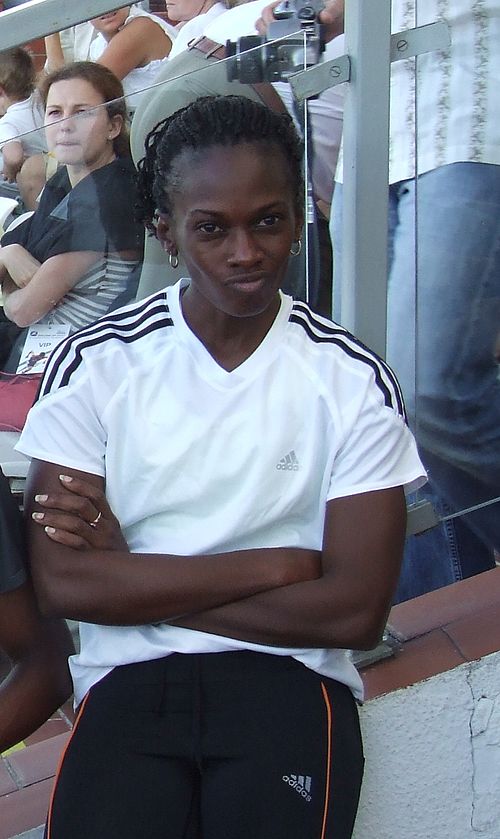 More recently, Andrea Blackett, a Bajan athlete, who was born in London in 1976, won a gold medal in the women's 400 metres hurdles at the 1998 Commonwealth Games in Kuala Lumpur.